Looking for the best Clipping Path Services? Are you confused as, why your best product fails to run your revenue? Have you ever noticed your product's presentation on e-commerce? Is it a photograph of your product captured by a DSLR or standard 24-megapixel phone?
Do not be afraid!
In Clipping Choice, we have the correct answer for your products' poor appearance. We are a team of dedicated image processing professionals waiting for solving your issues.
With years of experience and monitoring the digital markets, we know good presentations attract people and generate sales, especially from new customers. Moreover, good quality and presentation retain old customers. As a marketer, you already know the necessity of a good image. So, now it is clear to you why the perfect product is slow in moving the revenue wheel than your contestant.
We provide the best clipping path service to improve your reputation in e-commerce. Our experts can amend the outlook of the product to make it appealing. Our service at Clipping Choice is unique for the following reasons-
Effective in Removing Background from Any Image

Improve the Appeal of a photograph

Quick delivery with guaranteed quality

Cheap in Price as we adjust our profit

More than 10,000 image clipping facility per day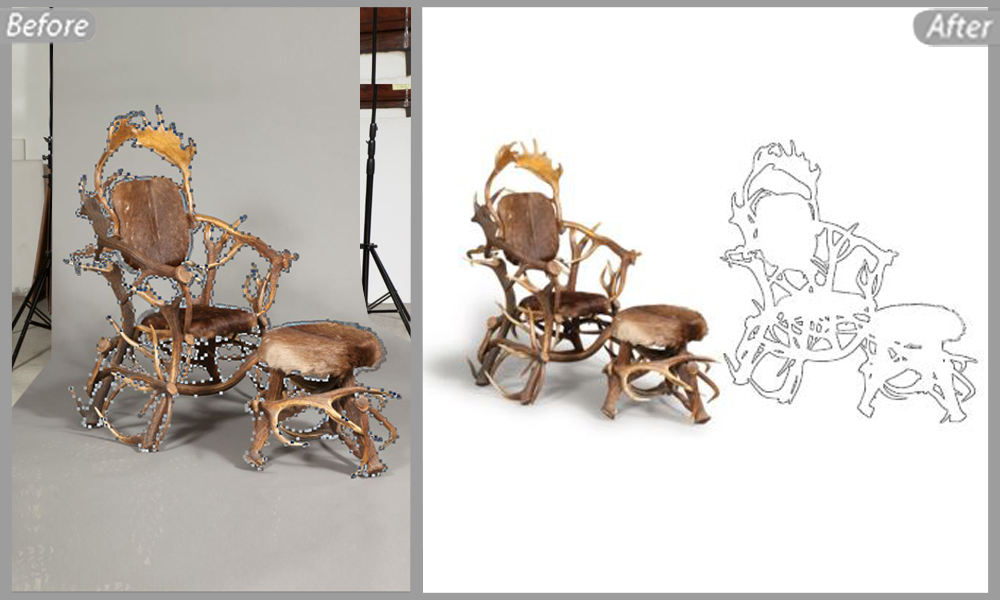 CLIPPING PATH SERVICE- AN EFFECTIVE WAY TO REMOVE BACKGROUND
Clipping path service is the easiest way to remove the background. But you need the appropriate skill for making it easy. People call it a separation method.
You can use a clipping path to separate an object from an image. As a result, you might get a transparent background for your picture with a colorful backside.
From our market research, we find the transparent environment improves the look than a colored backdrop. The new makeover increases the products' demand on the e-commerce site. As a result, you will get eternal business from the digital market.
Moreover, you can amend the milieu to improve the view. Our lab has advanced equipment to clip any format of an image. We are also providing the photographs in your desired form. We provide other services like photo retouching, image editing, and many more.
As a professional, Clipping Choice offers a premium clipping service at an affordable price. We have clients from renowned e-commerce like Amazon, Beacon, Baron Fig, Storm London, eBay, etc.
We are expert in improving the glaze of your products to the customers. Clipping Choice has a standard working flow for clipping your image.
Remove and amend image background

Clip the object from the milieu

Resize or cropping an image

Using Adobe Photoshop Pen tools for extracting the object
CLIPPING PATH SERVICES AT CLIPPING CHOICE
As we have told earlier, clipping path service is simple but need appropriate skill. For an expert, the clipping path is an easy and powerful tool to increase the appeal of your product. But a nerd can destroy all of your effort and business.
Clipping Choice doesn't have any secret recipe for the clipping path. Instead, we have hands-on experience in working with advanced tools to provide the best clip of your image. Our service of clipping path includes a large segment, which are-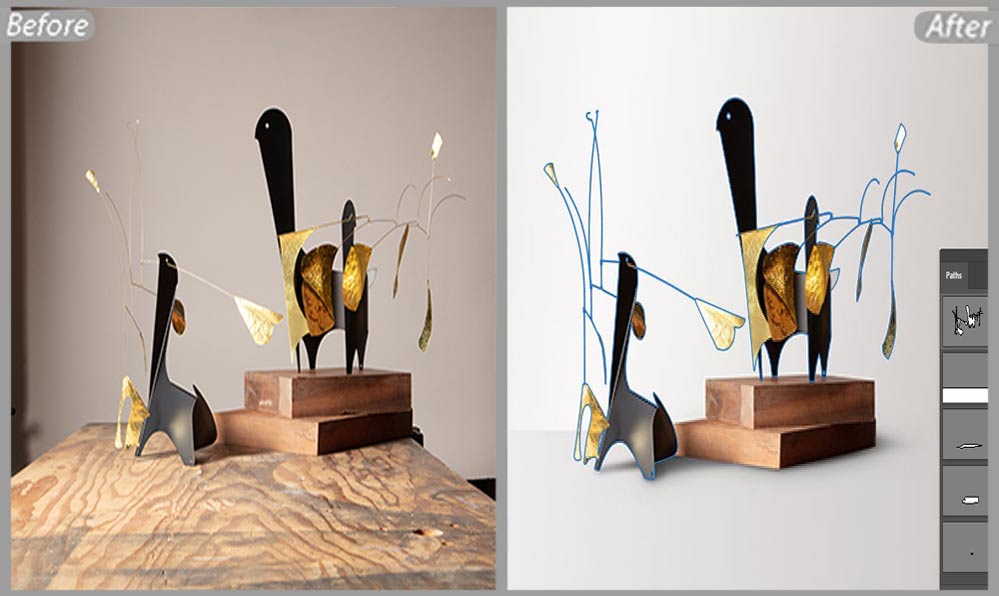 Basic Clipping Path Service
Basic clipping path is a photo management technique, where we manipulate the image. We know that you need to extract the object from your image from an unrealistic milieu. In basic clipping path, we deals with plain curves, square, rhombus, oval or round shape.
For working in the photo-editing sector for years, basic clipping is a simple task for us. Our experts can clip a large quantity within a minor time. Clipping Choice has advanced tools and equipment. Therefore, more than 10000 photos clipping in a day is easy for us.
Simple Clipping Path Service
Many of us love to collect pictures from magazines or newspapers in childhood. Simple clipping path is similar to that cutting. In Clipping Choice, our professionals use the Adobe Pen tool to extract the object from an image by dragging a frame to its layout.
The premium extraction integrates each line of the object. For an object with multiple curves needs the simple clipping. Simple clipping path needs more time than a basic clipping.
As we have a good lab setup including advanced tools, we can do it quickly without compromising the quality. We can clip more than 10,000 images each day.
Medium Clipping Path Service
It is a complex clipping service than basic and simple clipping. We use this technique for a photo that has hollow space, multiple lines, edges, curves, etc. We prefer this clipping for jewelry items. Like the bangle, ring, wristwatch, we are also offering this service for footwear, t-shirt, food items, etc.
Clipping Choice prefers using Adobe pen to remove void space and increase clearness. We offer the clipping path at the affordable price among the photo editing industry.
Complex Clipping Path Service
We are efficient in using the classic Adobe pen for extracting the object from a complex photo. Our team can effectively clip the target of an image containing composite shape, edge, void space, a crowd of products, etc.
We are using the pen marvelously to satisfy our clients from the very beginning of our company. We have clients from many renowned e-commerce sites. Our experts are the main strength of Clipping Choice. Every day, our experts provide complex clipping for more than 4,000 images.
Super Complex Clipping Path Service
Multiple complex or simple shapes make an image super complex. Many void spaces or lines are present in the super complex image. Our super complex clipping can make your image alluring by removing the void spaces from your image containing gift items, fence, gates, etc.
For saving your time and contributing your business, we need a small charge. In Clipping Choice, we guarantee that a cheap rate for super complex clipping doesn't provide the low quality work.
Quality and reproducibility of work are the keys of our today's position in the industry. We are efficient in using Adobe Pen Tool. For clients benefit, we have taken many steps. We are the best clipping path firm for the quality work and cheap rate. We guarantee the following for our clients-
You may get our clipping path service in Norway, Sweden, Finland, Denmark, Greenland, Lithuania, Latvia, Estonia, Poland, Hungary and many more Scandinavian, Baltic countries. Our offices also there to provide the quality service with affordable price.
Best lab setup with advanced tools and equipment
Free counseling for clients

Rework or money back assurance in our fault
All time support for projects

Accept multiple payment methods

Up to 50% rebate for bulk image clipping
If you want to check our quality and quickness, ask for a free trial. We believe, we can satisfy your demand.
Check Out Our Related Services