Photo Neck Joint Service is called invisible mannequin service or ghost mannequin service. To put it simply, it is a specific photo editing method used for the removal of the mannequin from the image of any apparel. Basically, it is done by using Adobe Photoshop – one of the best photo editing systems.
Generally, a photographer can't shoot a full view of the garments. Usually, photographers take shots of the front part & back part of the apparel items. Our experts show the full view of the image using Photoshop by joining and creating a ghost part combined with the color of the garments and the neck part. The final products get a natural and perfect look. Nobody will be able to understand that someone else has created the ghost part. If you take a look at our gallery images, you will have a clear understanding of this matter.
What is the Purpose of Photo Neck Joint Service
?
Utilizing Ghost Mannequin Service or Neck Joint Service for your apparels' pictures is a proficient and practical approach to advance your products. Mannequins help your items to hold their shape, which can make the product images appear to be more natural. Our expert and professional graphic designers do have the required skills to perform this job most appropriately. Thus, it can be said that Clipping Choice is the best neck joint service provider.
For different indexes, Garments, and web-based business destinations, mannequins are utilized rather than the human figure because it helps to make the 3D impact of those items images more realistic. On the off chance that you have to evacuate the foundation and give it an empty or spooky look, you need to take the Photo Neck Joint Service from an expert Neck Joint Service Provider. You can make a similar impact by using Transparent Mannequins or Removal Ghost Mannequins. In addition, a straightforward mannequin is utilized by consolidating the front and internal pieces of items, which make them usable. Afterward, cutting way is connected to the front and inward part by going along with them, and then, the foundation is evacuated. For this situation, the inner part ends up noticeably foggy and left-centered. Along these lines, Photoshop modifying, shading adjustment, brilliance, differentiate, honing, along with others, are connected to make a realistic image. Online business sites, Magazines, Printing, Annual Reports, Ad Agencies, and other related sites can take this service without any doubt.
You may definitely realize that neck joint services can also be called picture control. Basically, photo control includes changing or modifying a photo using different strategies and procedures to accomplish the desired outcomes. Currently, various applications are available to do Photo Neck Joint jobs. And, to be honest, Photoshop is known to be an outstanding software among all the available applications which can be used for performing this job accurately.
Photograph control procedures can be somewhat troublesome, yet not hard to try with different things. When you get its hang, anybody can transport his or her fantasies onto the PC screen using the best image editing software called Photoshop.
Here are a few techniques of neck joint job that can produce exceptional results –
Why you require a Photo Neck Joint Service
?
Just like clipping path service, neck joint service also has its own importance when it comes to enhancing an image. Promoting apparel products is a tricky job. Normally, organizations put the dress on a mannequin or plastic doll or garment items on a plain surface before capturing the photos. Then, they upload those images to their websites. Photograph Neck Joint Service has changed this scenario. This neck joint service is used by the top apparel brands from every corner of the world, including world-renowned celebrities so that they can promote their products to a worldwide group of online users. The procedure is pretty much basic – a visual planner will expel the foundation and mannequin from a photograph by utilizing the most recent method of programming. This service is typically used to feature items on the web or online platforms. As the neck joint enables individuals to see both the outside and inside attire, it is generally more desirable over displaying the garments on a live model. To be honest, this service is the best choice to feature your apparel.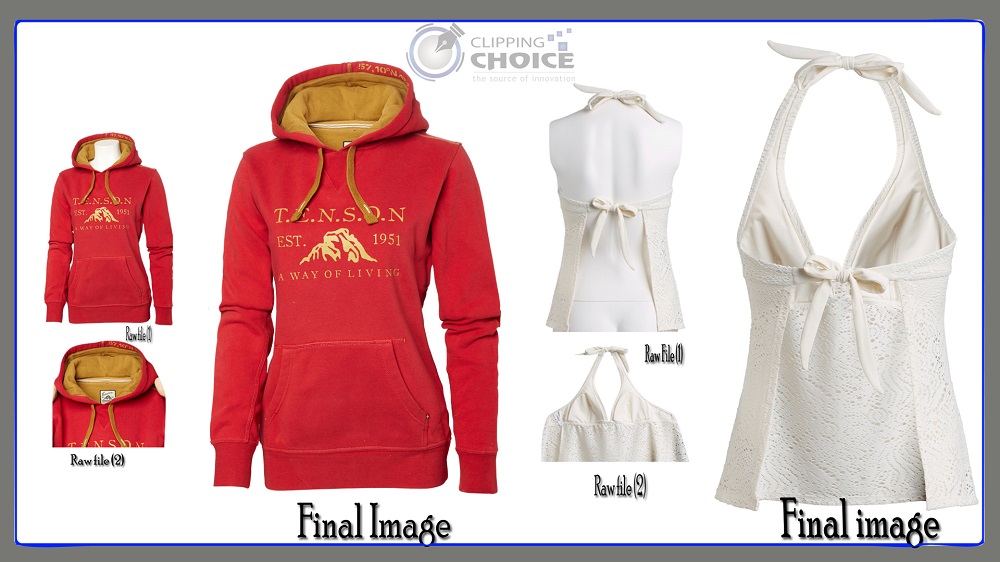 Result of Neck Joint Services
?
For any kind of garment or apparel item, Neck Joint Service, in these days, has become a must. Pictures are taken for both the inner and outer portions of an apparel item. In this case, the first mannequin is expelled amid altering, and then, another picture is handled. Almost all the time, photographs take photos of the front, back, and inner portions of a garment item. The tone of some portion of the apparel image is altered to create an eye-catchy image. A skilled photo editor can upgrade the shade of the dress image, sharpen the picture, or even make a 360-degree perspective of the dress image.
The Benefits of Using this Service
Neck joint service or mannequin service can give you a lot of value for your money. This is an excellent strategy if you need to change the overall appearance of your online business for pulling new clients to your site. According to experts, a well-managed online store attracts more targeted customers by adding perfect product images to the website. By incorporating appropriate neck joint and mannequin services to your online store or site, you can earn more profits. It also helps to increase the online presence of your business.
Step by step instructions to choose this Service
Not all neck joint and cutting procedures are the same. You'll have to pick an expert graphic designer who has enough understanding of the job. Attempting to expel a mannequin or foundation from a picture should be handled by an expert. If not, there are chances that it can completely ruin your online business. A Photoshop expert who has expertise in neck joint services can enable you to make a dynamic, imaginative look to your web-based business store within a short time. Frankly speaking, you have to do nothing for the product images of your site. You just need to send the images to a skilled photo editing team like Clipping Choice. And, they will handle the rest.
The Ghost Neck Joint Service is mainly done for apparel or garments products, house for sale, magazine entrepreneurs, online store proprietors, and e-commerce owners. A graphic designer must have to be skilled enough to provide the ghost neck joint service so that you can upload attractive and eye-catchy images to your online store or site. In short, your e-commerce business needs the editing touch of an expert to earn success.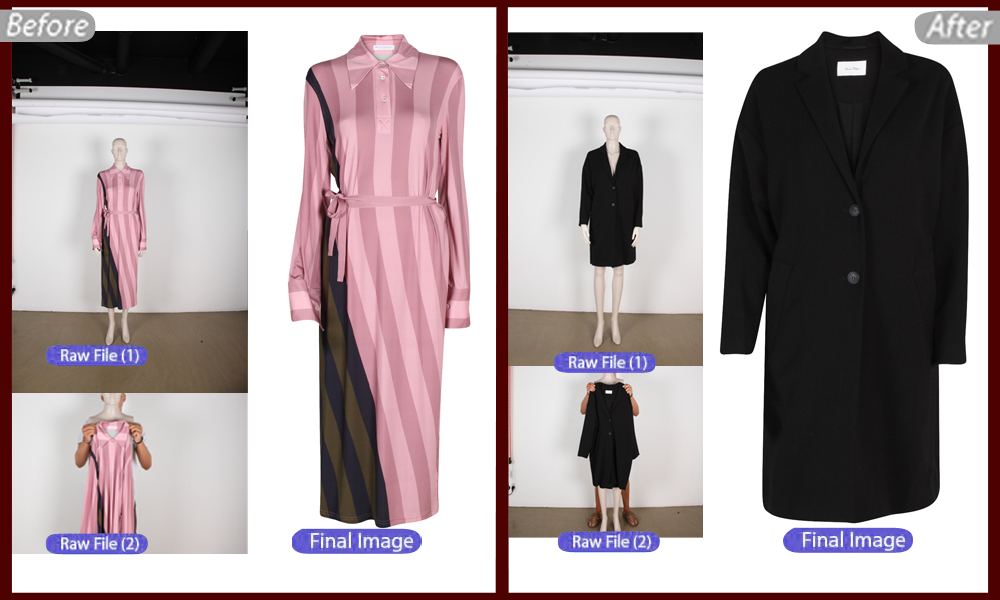 How is Neck Joint Service Done
?
The Neck Joint Service is performed by taking two pictures – one is the apparel with the mannequin, and another is without the mannequin so that the difference can be noticeable. Then, those two images are fixed together at the neck using image editing software like Photoshop. In this way, an expert photo editor performs the Photo Neck Joint job. Likewise, the shading and brightness of the picture are balanced. And sharpness and contrast of the images are edited according to the need. Thus, you can get your desired images for your online business.
Besides, revisions for these shading works are also available so that you don't need to waste your valuable time if you find any faulty product image. This will surely help you in giving more focus to increase the profit of your business.
This neck joint service that we offer is also called Ghost Dummy Service. In this case, we remove the Ghost from the inner portion of the apparel items. If you have both front part & the ghost part, then it is easy to combine these two parts for producing the final image using the neck joint technology. If you don't have any photo of the neck, then we create the neck-part using our skills and creativity. We hope that you have already understood everything about the neck joint service by reading this comprehensive discussion. So, try our service today and get the best neck joint service for your online business. We offer you the best service with guaranteed results. Still, if you have any confusion or questions about our service, then feel free to contact us at any time. Our professional team members are always ready to solve your problem.
Check Out Our Related Services