If you are a retailer or an e-commerce businessman, then you probably know Photo Retouching is a debatable topic for you. The magic of Photo retouching is that the attractive image of a photo can remove the dullness of any product review within a blink of an eye. A dull uninteresting image can ruin your day, on the other hand, a good picture can increase your wish of reading it. Photo Retouching is also a catalyst as well.
What Is Photo Retouching?
Photo retouching is actually a marketer's tool. It is used to enhance the sales of an organization. It is a process to alter an image. The main purpose of photo retouching service is to make the picture appealing on the viewer's eyes. Even those gloomy uninteresting pictures will become very interesting with this blessing. Whatever the photo is, it may be fashionable or homely, a photo retouching service can change your picture completely.
How is photo retouching used in photography?
Retouching refers to a process that is used to altering an image completely in case of film or digital images. Retouching is used to remove defects from pictures. Photo retouching service is mostly seen in Modern Digital Retouching in fashion publication. This service is carried out in Photo Editing Software. If you are willing to make your image a memorable one then you must look for an expert.
Photo Retouching does not only mean to resize or reshape your picture only. It has other features like Clipping Path Service, Background removal, Image Masking Effect, Raster to Vector and so on.
Why Should You Do Photo Retouching?
Every time we take pictures we cannot be cautious, sometimes unwanted light or backgrounds or even objects can ruin our picture. Sometimes photos become blurred or distorted. We always want to remove obstacles from our pictures. Sometimes photo angles do not come out right. We want to give our photos good shape always.
In the magazine or newspapers or even in an advertisement we always see picture perfect photos. Have you ever thought how do they always come out perfect? How are they always so shaped and beautifully portrayed? How do they never have a wrong angle? How models are always so flawless?
This is the beauty of Photo Retouching Service. 'Photo Retouch' refers to make small changes to photos. It is done to improve your photos by using photo editing software.
What Does Photo Retouching Do?
Extracting/Masking: It means extracting an object from the photo or its background by using a mask.
Layering: Several parts of the images are used to construct a new image. Layering is a creative task and you need a professional to do your task. Your professional editor has to be proficient, imaginative and talented. An artistic mind can give you an artistic photo, so choose your editor properly.
Editing: Concealing an image means covering it up applying changes. Reveal in photography are very well calculated. Editing includes cropping, scaling, distorting, brushing, cloning, warping, liquefying and many. When you look at the original photo and compare it with the edited ones only then you will understand the difference.
Filtering: Filtering or adjusting means fitting the photo accurately. Filtering includes changing color, light, brightening, sharpness and many. The dramatic filtering can only be done with the help of an artistic editor. Adjustment is done to create a completely different form from the original one.
Why Should You Consider ClippingChoice.com?
Clippingchoice.com is the most recommendable photo editing service in Bangladesh. Usually, Image Retouching Service is not that much available in Bangladesh. This is a major task which is only possible for a professional expert to do it. Clippingchoice.com is the most trustworthy service provider. This is a cheap and affordable companion for over 10 years. We always offer masterpiece images. Photo Retouching has become a household work now. Since the beginning of photography in Bangladesh, Photo Retouching is done by Clippingchoice.com professionally.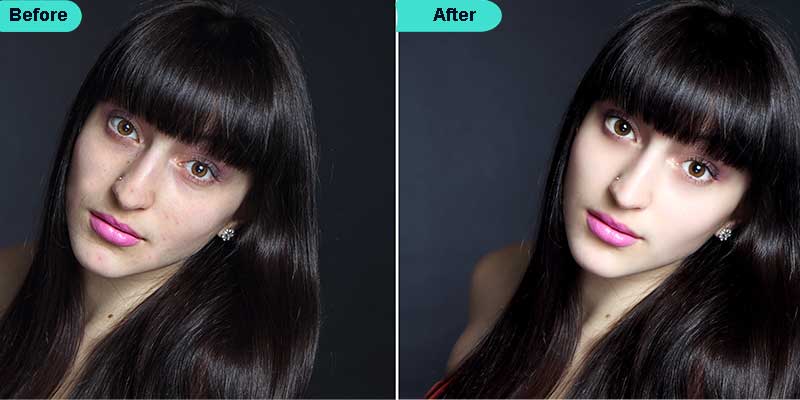 Photo Retouching Service category by clippingchoice.com
Face and portrait retouching: It includes nature portrait perfection. Portrait pictures do not come out perfect when doing photography. Sometimes bad lights and background steels photo details. This is done by retouching. Color correction is also done in this.
Glamour Retouching: When you open a magazine what do you see there? Every object is perfect, Models have no blemishes. Everything is so perfect and flawless, right? But do you think that is the reality? The answer is no. Photos of the magazine have to be glamorous, attractive and blemish free. Only professional experts can do that.
Photography Retouching: Do you want to make those yellow teeth white? Do you want to fix your broken photo? Simple editing is done to improve the texture of your photos. Through photo retouching, you can reduce noise from your photos and do color correction. Also you can do some background sharpening.
Photo Retouching Service of Clippingchoice.com includes:
Re-editing Portraits in Photoshop (Wrinkles Removal, Skin Smoothening, Whitening Teeth)
Jewelry re-editing Services
Real Estate Photo Editing Services
Custom Image Retouching Services
Clipping Path & Masking Service
Wedding Photo Retouching Services
High-End Photo Retouching Services
Product Photo Retouching Services
Photo Manipulation services
Old Photo Retouch & Restoration Services
Conclusion
Photo Retouching requires artistic mind and professional proficiency. In Bangladesh, there is no better name then Clippingchoice.com. So if you want to get a quality service within your limited budget then you must switch to our service at least once. We always make sure our customers get 100% satisfaction from our service.